Marketing Strategy
We've found that one of the biggest challenges in marketing is balancing short-term opportunities with long-term strategy. Over-focus on the short term leads to haphazard campaigns that lack strategy, but over-focus on the long term leads to missed opportunities. We bridge the gap. Our strategic marketing approach conquers this challenge by breaking down your marketing goals into 90 and 30-day objectives. These cycles are planned and executed, allowing for responsiveness of the campaigns to be guided by strategy to build a foundation for success.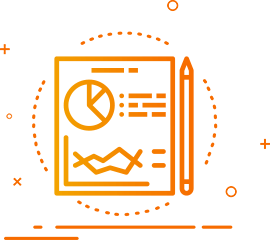 Account Based Marketing
We design and implement account-based marketing campaigns that help you to reach the highly-targeted contacts that can best benefit from your service. We've seen how broad marketing approaches get misapplied to niche solutions, resulting in wasted effort and money. We believe all businesses should benefit from marketing, and that an account-based approach can help to make that happen for those targeting a niche audience. Reap the rewards of the most targeted marketing approach on the planet.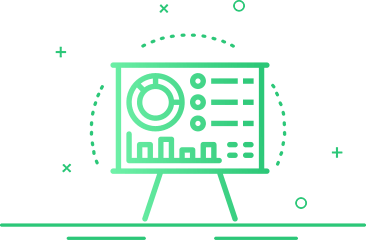 Social Media Marketing
We will research your business and conduct a competitive analysis to decide the optimal social media strategy. This strategy development involves brainstorming the right social media platforms, frequency of posts, type of content, and target audiences. We will create and post entertaining and original content unique to your brand on the social media platforms. We also offer the creation and execution of regular blog posts.
Boosts Your Website Traffic!
Too many businesses rely on websites that are years behind in appearance and relevancy. Your website is the foundation for your marketing. You deserve one that will build your business.
We've seen how unoptimized websites can compromise business' brands and leave them struggling to generate leads while falling behind the competition. We believe you deserve a website that's built with the same care you've put into your business – and we believe it should help to build your business by generating leads.
We chart the best path toward growth, crafting your message and distributing it via carefully selected channels.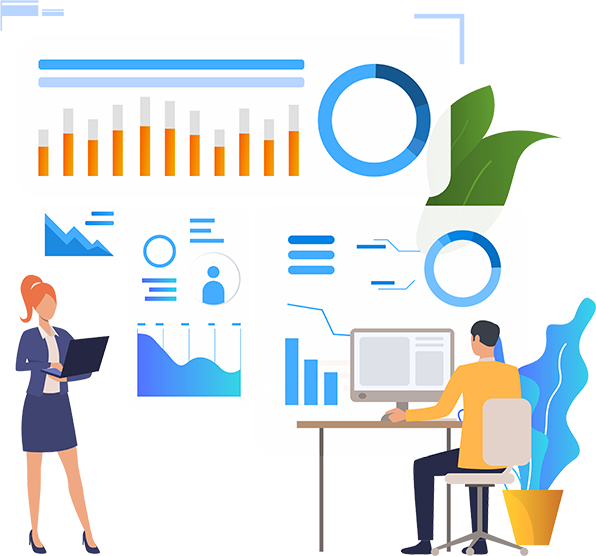 Strategy & Planning
These are collaborative sessions aimed at defining the 90 and 30-day goals for your company and the work needed to reach them.
Execution Team For Success
We handle the work of getting it all done. Our expert team of writers, designers, marketers, and developers delivers the results.
Executive Business Dashboards
With comprehensive metrics and in-depth analysis, we track progress toward the goals and navigate the next set of activities in an iterative way based on the latest data
We believe that marketing is not a department, but rather an integrated way in which you run your business. And that a good strong strategy is the single most effective way to grow the business.
We take a hands-on, can-do approach with business. We  have experience in identifying the critical issues, quickly and succinctly. We will help you to translate your value messages into a competitive business tool.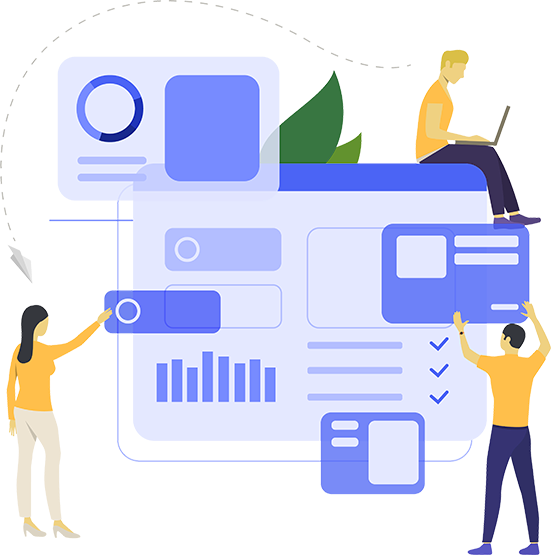 Save Time & Effort
With the Ewebot

First Working Process
For startups and growing businesses, an online specialist can develop a digital marketing plan to help you grow.
Dedicated Team Member
Your digital consultant will also be able to kickstart campaigns and maximise your marketing budget.

24/7 Hours Support
Once you become a customer, your dedicated team and resources will be available to you and your organization, 24/7.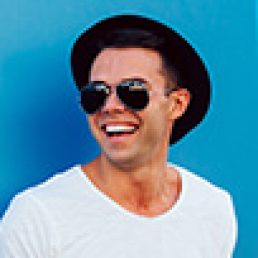 I hired this team to develop our divisional online marketing and nurturing strategy with us. We were taking a cutting edge approach with new concepts to our industry. Their leadership was pivotal to our success because he had the knowledge and expertise to put our great ideas into tangible and executable plans and strategies. As a result, we delivered a transformational strategy on time and to budget. This would not have happened without the thought leadership